Ainsley Butler
OWIT-Ottawa Co-VP Communications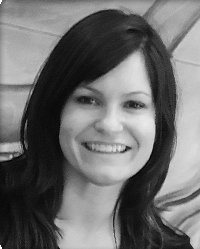 Ainsley is a huge fan of social enterprises, organizations and businesses that seek to benefit society in Canada and abroad.
As Responsible Sourcing Program Manager at UL, Ainsley provides advisory services to clients in the areas of social accountability, supply chain risk, raw materials traceability, and capacity building. Prior to joining UL, Ainsley worked in the international development sector for 12 years.  She lead the creation of the first standard to improve the socio-economic conditions of artisanal diamond mining.  She has lead field visits to cities in the Caribbean, South America, Asia and Africa for the Trade Facilitation Office of Canada, to establish trade promotion linkages between Canada and developing countries. For nine years at Building Markets, Ainsley raised over $40 million to fund economic development programs that generated $1 billion in business opportunities for small and medium sized enterprises.  She also developed a rights-based program model that has been implemented in three countries.  Ainsley developed the local procurement strategy for Canada's largest project in Afghanistan, the Arghandab Irrigation Rehabilitation Project.  She has also conducted economic impact research for the OECD, the World Bank, the United Nations, NATO, the Governments of Afghanistan, Canada, Germany, UK and the US State Department and participated as an official observer at the Kimberley Process.
Ainsley is an Executive Committee Member and Chair of the Standards Committee of the 
Responsible Jewellery Council
.  She is a graduate of the Institut d'Etudes Politiques de Paris, was a visiting graduate fellow at New York University and holds an Honours Bachelor's degree from Carleton University.
Connect with Ainsley on LinkedIn and follow her on Twitter @BuildingAinsley.