Meg Angevine
OWIT-Ottawa Secretary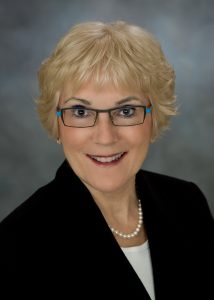 Meg brings over 25 years of legal experience to the OWIT Ottawa Board. She has worked in diverse senior legal and compliance roles with both public and private organizations.
After starting in private practice as a corporate-commercial lawyer, Meg moved in-house to assume increasingly senior roles in management, with a particular focus on corporate governance, ethics, risk management, and compliance. Meg has held senior executive roles with several major organizations, including Bank of Montreal, the Law Society of Upper Canada, and the Canadian Broadcasting Corporation. In each of these roles, Meg worked closely with the board of directors, providing legal, governance, and policy advice.
In her current role as Principal and Chief Compliance Officer with Avokka LLP, Meg functions as a virtual legal executive, working with established businesses, Crown corporations and large not-for-profit organizations.