Nathalie Bradbury
OWIT-Ottawa VP Membership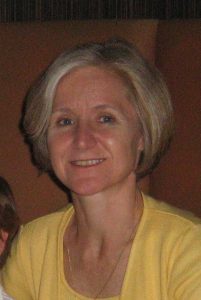 Nathalie Bradbury has over twenty-eight years' federal government experience in international trade, industry research, policy analysis and strategic planning.
She is well-experienced in consultations and industry engagement to advance policy priorities, and in resolving issues with trading partners overseas, including in phyto-sanitary issues at Agriculture and Agri-food Canada, in broadcasting and film and television at Canadian Heritage, in trade and in foreign direct investment as part of Canada's Trade Commissioner Service. She also worked on the successful negotiation of Canada-Mexico cultural agreements, in three languages, in film and television and museums cooperation, and helped advance Double Taxation and Foreign Investor Protection Agreements with several Latin American countries.
Ms. Bradbury has worked overseas in Hong Kong and Brazil and speaks five languages (including French, German, Spanish and Portuguese), as well as conversational Cantonese and Japanese.  Ms. Bradbury has a Master's degree in Public Administration from Carleton University, and currently works in policy and research in the Official Languages Branch at the Department of Canadian Heritage.