Wendy Wagner
President, OWIT-Ottawa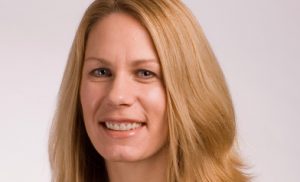 Wendy Wagner is a partner in Gowlings' Ottawa office.
Her practice focuses on international trade law and media law. Wendy's international trade law practice encompasses advice on trade agreements such as NAFTA and CETA, export & import controls, all aspects of customs, and investor-state arbitration. She appears as counsel before the Canadian International Trade Tribunal and the Federal Court of Canada.
In her media and defamation practice, Wendy acts as counsel for the media in Canadian Charter of Rights and Freedoms cases involving freedom of the press and litigates defamation law suits. Wendy also advises clients on all aspects of privacy law and freedom of information legislation.
Wendy's expertise in trade and media law is recognized in: Experts Guides: Women in Business Law/International Trade; The Best Lawyers in Canada: Administrative and Public Law/Trade & Finance; L'expert 2014 Guide to the Leading US/Canada Cross-border Corporate Lawyers; Canadian Legal L'expert Directory: Defamation & Media Litigation/International Trade; The Legal 500 Canada 2014: International Trade; and Lexpert's list of Rising Stars: Leading Lawyers under 40 for 2013.
Before joining Gowlings, Wendy clerked for the Honourable Mr. Justice Bastarache of the Supreme Court of Canada.